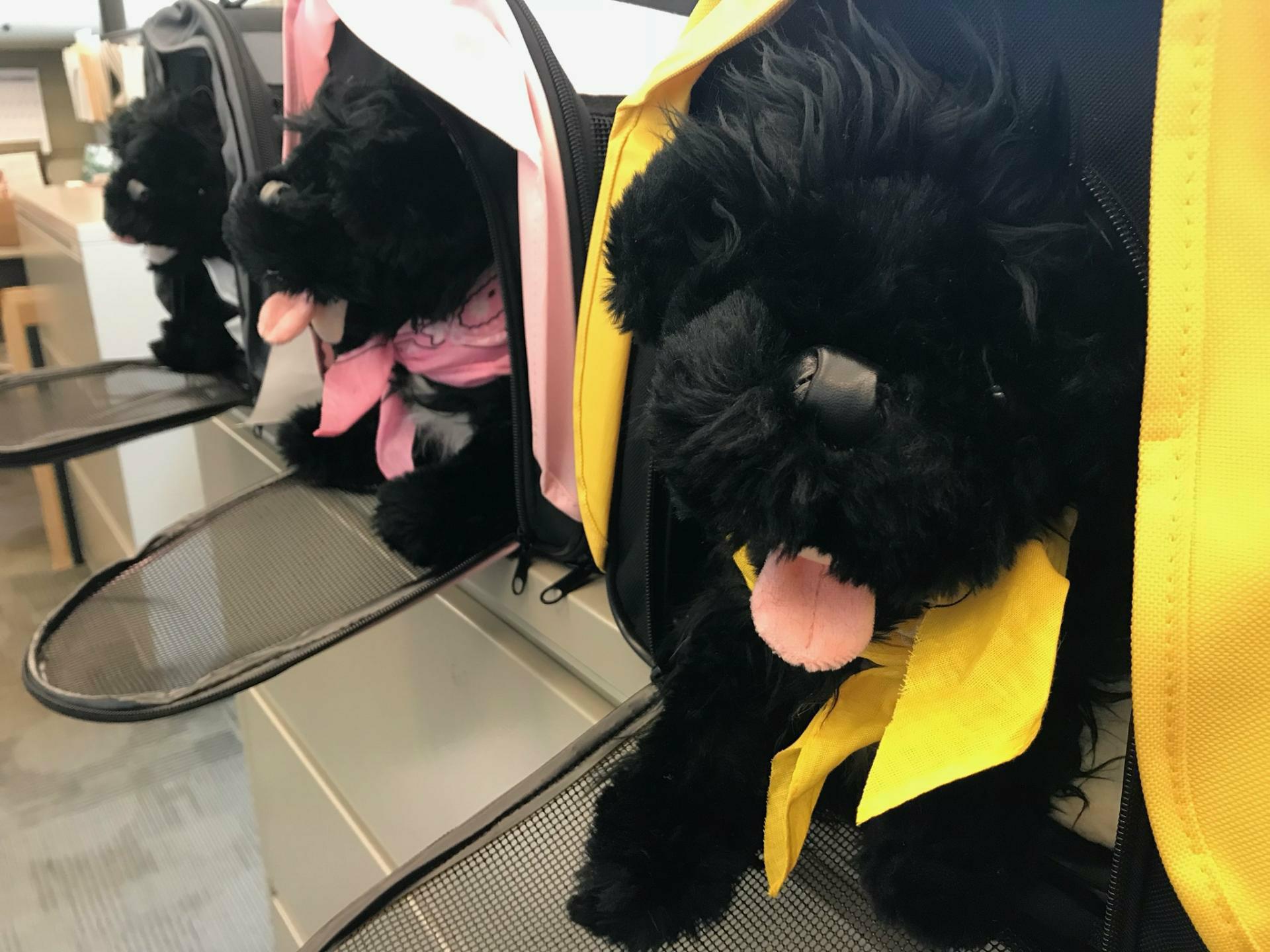 When Lewis and Clark set out on their journey in 1804, alongside them was their faithful Newfoundland dog, Seaman.
Now, in honor of the 50th anniversary of the National Trails System, Seaman's (fictional) descendant pups will embark across the same trail!
Meet Harper (Pink), Dakota (Red), Rocky (Blue), and Keelie (Yellow).
Their mission is to commemorate and protect the Lewis and Clark National Historic Trail. Each pup will travel to various locations along the trail, with the goal to visit every single one by the end of the summer.  Rocky visited the Washington County museum and saw his ancestor and master in the Lewis and Clark exhibit.  Take a look online at his blog and see what he saw!  Kids can visit the museum and take a "selfie" and post it on the National Park Service website.
The Park Service will be giving regular updates on where each pup is and what he/she is doing, so be sure to follow their blog, https://www.nps.gov/lecl/blogs/newfienews.htm
Saturday, August 4 is the Anniversary date of the "first council meeting" that took place right here in Fort Calhoun between Lewis and Clark (and Seaman, of course!) and the Otoe-Missouria Nation.  Come on out to the museum to celebrate, meet "Rocky" from the National Park Service and experience real Newfoundland dogs from the Heart of America Newfoundland Rescue Team.  Meet these beautiful and majestic dogs up close and personal.  Take pictures, pet the dogs, and enjoy some watermelon to commemorate this eventful day in our history.